Happiness--in your business life and your personal life--is often a matter of subtraction, not addition. ?Aristotle said "Happiness depends upon ourselves". Consider, for example, what...
If you are about to apply for a job via email, the quality of your emailed covering letter to the potential employer is extremely...
In the HR Interview for a new job, using the STAR model method is one of the most effective ways of getting your message...
Businesses are getting more global and so are the leaders that lead a virtual team in these enterprises. It?s rare for a leader to...
One of the attractive features of the concept of co-working is its work culture of which networking is an inherent part. In a co-working space, entrepreneurs
Sages and researchers from HR define it in the following way ? Potential is not only the skill but also the will to develop or perform at a higher level in future.? As we see it, potential refers to the capability of an individual to perform at a particular level and, as such, it is a prerequisite for performance. It sets the upper limit of the achievable performance level.
Brainstorming is not a random activity. It needs to be structured and follows key rules. In brainstorming, a problem or challenge is defined in neutral terms. Participants then spontaneously share ideas for solving the problem, these ideas are offered under specific conditions. Osborn, father of the Brainstorming sessions, set forth these guidelines for a session:
The recession has forced thousands of professionals to forego salary increases in order to keep their jobs. Now with recovery underway and indications of...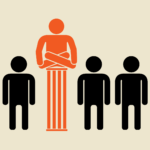 Has your talent; potential and resourcefulness on the?job?gone unnoticed while those of others have been rewarded? Have others of equal experience risen on the...
Off late, the corporate world has started noticing the benefits of introducing mindfulness in the workplace. Here are some reasons why practising mindfulness may be good for your career.
The ingredients of a bad performance review are haste, lack of focus, a non-empathic attitude and a mechanical approach to the process. A good...
Returning to work after a long leave is not always an uplifting experience. The mind and metabolism are likely to have adapted to a...
Without doubt, wellbeing is the ultimate objective of human existence. Paradoxically, we often wind up surrendering well-being in order to earn money, and then...
Life for corporate employees has become so hectic these days that if they blink, they may miss something potentially important. It is almost impossible...
George Harrison said it all when he sang If you don't know where you're going, any road will take you there. Goal setting is about...
Do you feel that your present job is going nowhere? Do you yearn to spread your wings and soar higher in your career? The...
You get a shock, your company has cancelled your long-awaited vacation. What do you do in such a scenario? A long-awaited vacation involves lots of...
HR interview questions on hiring and staffing are pretty common for any senior level role, a part of your KRA's is to interview and...
It simply makes good business sense to empower employees to elect the people they will be following every workday for at least the next year. True democracy in the workplace ? based on trust, transparency, and partnership ? demonstrates at the most fundamental level that we?re all in this together
First of all, be glad that you have been given a chance to improve. Most people are not even given feedback, and they are...
We recently caught an article by?Software Advice, a company that helps businesses find the right software, and they are changing the game with a...
In order to synthesize ideas, creative people have to apportion a part of their time to study issues in depth, bounce off their thoughts with others, and look for parallels in other ecosystems. Naturally creative people are wired to think in contrasts when they are confronted with a problem
There are many exotic answers on how do you increase your productivity? The secret to increasing productivity is to replace unimportant tasks with valuable...