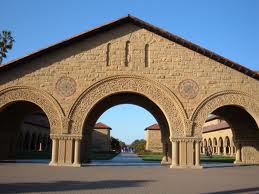 Stanford University is recognized as one of the world?s leading universities and is offering free online courses. This is a great opportunity to upgrade your knowledge. God supplies us with the opportunity, but he cannot take advantage of it for us.
Many employees now use their spare time to try their hand to learn new skills. It may well be something that they have always longed to do under different circumstances. The experience and certification that they gain by branching out like this boosts their resume and career prospects considerably.
Stanford's free online courses are taught by regular Stanford faculty in a highly interactive mode. You will not get Stanford credit for your work; however you do receive a statement of accomplishment if you successfully complete the course module. These are online programs so you can be anywhere in the world to complete it.
Opportunities are usually disguised as hard work, so most people don't recognize them – Eppie Friedman
This is the list of current open enrollment programs at Stanford University, click on the title for more information on the module.
?Do not wait for ideal circumstances nor for the best opportunities; they will never come – Anonymous
Do you yearn to spread your wings and soar higher in your career? The way to do it is to upgrade your knowledge and make it more attractive to present or future employers. Make best use of this opportunity to fast track your career.
Thanks
Jappreet Sethi